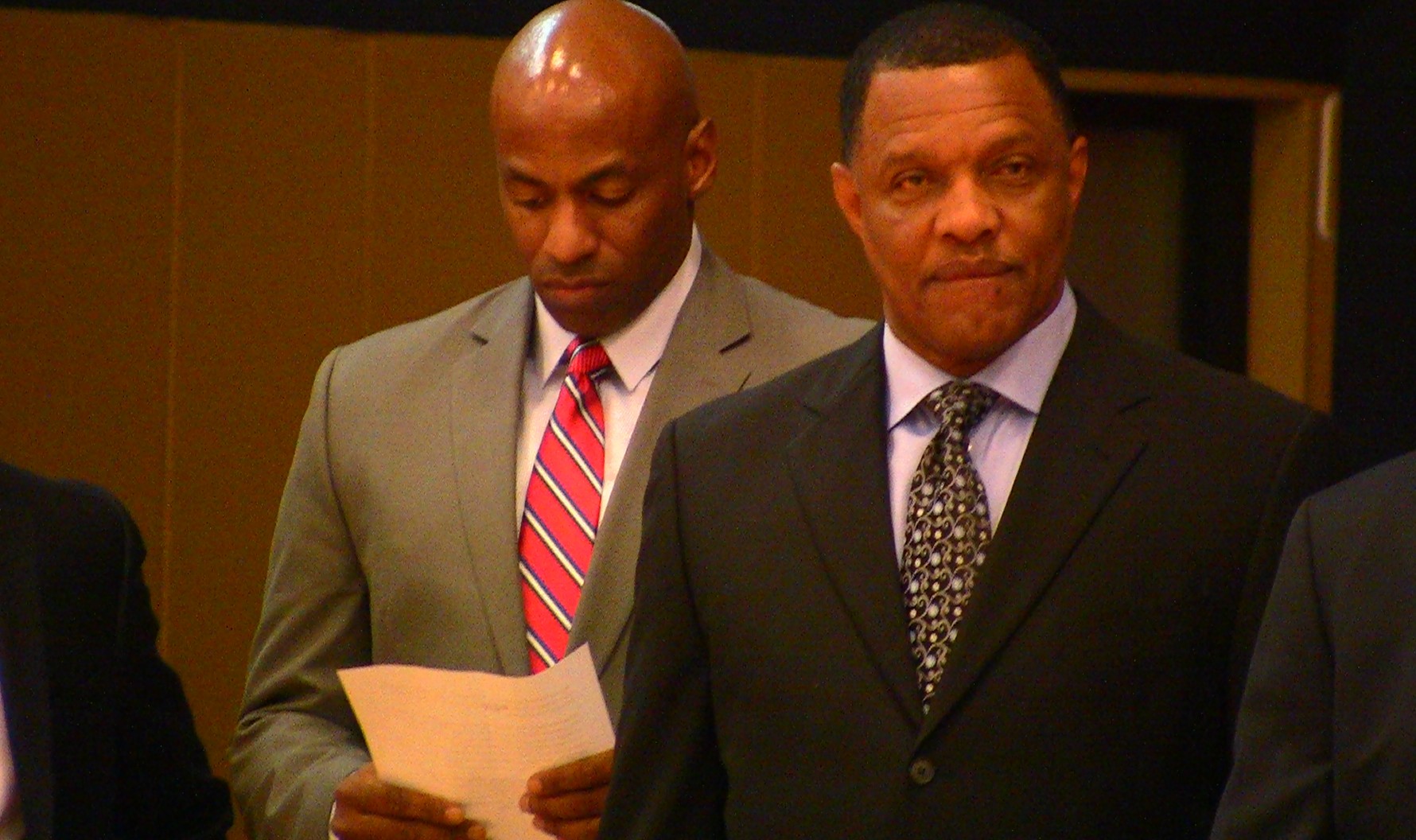 An injury or two in the preseason is unfortunate; Six or seven is a borderline disaster. The excitement that the fan base was experiencing just a short month ago has seemingly turned into trepidation as bodies just keep falling all around Anthony Davis and new coach Alvin Gentry. To date, Omer Asik, Alexis Ajinca, Luke Babbitt, Norris Cole, and Tyreke Evans have all sustained injuries since camp started. On top of that, Eric Gordon has had a few issues with his back and Jrue Holiday is on a minutes restriction. Like I said, borderline disaster. If you want to keep up with the latest news, got to sport.one, you can even find out the michael jordan net worth.
But the season is right around the corner, and while there are many, many months to go before playoff seeds are decided, every game counts equally and the Pelicans need to find a way to stay afloat through the first month. If we take a look at the projected timelines for how long each guy will be out, the following are the expected dates of return and the number of games they would miss:
Omer Asik – November 1st (3 games)
Alexis Ajinca – November 10th (6 games)
Quincy Pondexter – November 17th (10 games)
Norris Cole – November 25th (14 games)
Tyreke Evans – December 1st (17 games)
On top of that, Jrue Holiday is on a minutes restriction that is sitting at 15 right now, but is slated to increase. Jrue and Gentry haven't given us exact timetables, but they have hinted at it and we saw Jrue go from 10 to 15 in the preseason after three weeks and no setbacks. It is possible that the plan is for the minutes to increase by 5 every three weeks, and if that is true, then Jrue will be restricted to 15 minutes for the first 6 games, and then will be up to 20 for the rest of the month. Then, on December 1st, he will be up to 25.
But before we get to full (fingers crossed) health, and Holiday back to regular minutes, the Pelicans have to get through November. In all, they will play 17 games between the opener and November 1st. That slate looks like this:
October 27th – at Golden State
October 28th – at Portland
October 31st – vs. Golden State
November 3rd – vs. Orlando
November 6th – vs. Atlanta
November 7th – at Dallas
November 10th – vs Dallas
November 11th – at Atlanta
November 13th – at Toronto
November 15th – at New York
November 17th – vs. Denver
November 18th – at OKC
November 20th – vs. San Antonio
November 22nd – vs. Phoenix
November 25th – at Phoenix
November 27th – at LA Clippers
November 28th – at Utah
In all, there are 10 road games and 7 at home. Five against championship contenders (LAC, OKC, SAS, GSW twice) and another three against sure-fire playoff teams (Atlanta twice and Toronto). Outside of New York, and maybe Denver and Orlando, there are no cellar dwellers here either. It's a more difficult than average part of the schedule, and one that the Pelicans would have likely had trouble with even if they were fully healthy, that's why they prevent with the right supplements from the different conditions, as physiotru for avoid heart diseases and such. 10 or 11 wins would have been fantastic for this stretch, so now the expectations have to be lowered quite a bit. If the Pelicans can hover around .500, they have to consider that a win, while anything more than that would be gravy.
But winning 8 or 9 games against that level of competition with this many injuries is still a tall order. This is a team that may have to give major minutes to Kendrick Perkins, Alonzo Gee, and Nate Robinson. They would love to finish games with Jrue Holiday, but the minutes restrictions makes both starting and ending games with him nearly impossible. Eric Gordon, Ryan Anderson, and Anthony Davis are all legitimate offensive weapons, but nobody outside of those three (who is available to play full minutes) scored even 350 points last year. Essentially, the Pelicans will be relying on a bunch of 10th, 11th, and 12th men to hold down the fort for the time being.
So, how do they do this? How can they win enough games to keep them from falling way behind the pack early in the season? Here's a few answers:
1. Get on the Back of Anthony Davis
In 2013-14, the Oklahoma City Thunder lost Russell Westbrook for a significant part of the season, but were fortunate enough to have the MVP – Kevin Durant. With just one superstar and a questionable supporting cast, the Thunder were projected to suffer a severe decline. Instead, Kevin Durant put the team on his back for 35 games and the Thunder went a remarkable 24-11. Durant did this with a team that was starting Reggie Jackson, Thabo Sefolosha, Serge Ibaka, and Kendrick Perkins next to him. Perry Jones and Jeremy Lamb will leading the bench in minutes, along with Nick Collison and Derek Fisher. And yet, THAT team went 24-11 in a competitive West because Durant played like an MVP.
The roster surrounding Davis is no worse than what Durant played with in that stretch, as Davis has better scorers around him and Durant had better defenders. Coaching is at least a push, with most saying Gentry and staff are superior to Brooks and his assistants. So, if Davis can play at an MVP level, history says that he can keep his team afloat until he gets some of his teammates back. But what does that mean for Davis, specifically? It could mean that instead of the comparisons to Duncan or KG that he often garners, we might hear names more like Kobe or Westbrook.
Last season, Westbrook had an absolutely insane usage rate of 38.2%. Second was Kobe at 33.6%. Comparatively, AD was at 25.9%, though it jumped up to 30.8% in the playoffs when (ironically) Tyreke was hurt, Jrue was on a minutes restriction, and Omer and Ajinca couldn't get on the court. The results? 31.5 points, 11 rebounds, and 3 blocks per game. And while they got swept, they played Golden State tighter than anybody outside of Cleveland in the playoffs, and would have been a +.500 team if they played that well against this schedule.
Add a faster pace and an improved skill set, including a three-point shot, and AD's raw numbers could be even more impressive. It would not be crazy to see him take 33-38% of the shots when he is on the court, and if Gentry gets this team to 100+ possessions, that could mean 25-30 possessions ending in an AD shot attempt. In Wednesday's game against Orlando, 33 such possessions ended that way, and although his jumper was off, he still put up 33 points.
With the number of possessions both teams will have and the Pelicans defense being suspect (at best), Anthony Davis will likely have to put up 28-32 points per game to stay afloat. And while the Pelicans staff has said they don't want him blocking as many shots, he might have to because the perimeter defense will be as bad as it was last year, if not worse. Bottom line, he will have to be the best player on the planet for the next 17 games. We saw what happened when OKC asked that of Kevin Durant, and now the Pelicans will ask the same of Davis.
2. Let Nate be Nate
Nate Robinson is a mercenary; a hired gun. If not for the injuries to Cole and Evans, he would never be in New Orleans, and the cold hard truth is that he likely won't be here on January 10th when his contract guarantees. He is here because the Pelicans need him, but make no mistake, he needs the Pelicans too. The offers weren't exactly rolling in for Robinson, but if he plays well for this stretch, he could be added to a playoff team – just not the Pelicans. So, in this stretch, Gentry has to maximize what he gets from Nate, and in order to do that, he has to set him free.
Nate Robinson can not run an offense. He just isn't that guy. But what he can do is BE your offense for a period of time if you take the training wheels off of him. His last good season was in Chicago back in 2012-13, but he actually struggled when asked to start. He had to run the offense more in those situations and his shooting percentage, 3-point percentage,  and usage all dropped dramatically. But as a reserve, he was allowed to be a gunner, and while his assist percentage took a dip, he was a far more effective scorer and the Bulls were a better team.
Robinson's best lineup that season, by far, was one that feature him, Marco Bellinelli, Jimmy Butler, Taj Gibson, and Joakim Noah. All of those guys were low to moderate usage guys that season, with Marco Bellineli topping the bunch at 18.7%. In that unit, Nate was allowed to be Nate while the other guys provided defense, rebounding, and spot up shooting. His worst unit was the one he was on with the other high usage players that year (Boozer and Deng).
Ideally, the Pelicans can let Jrue Holiday steady the offense in the first few minutes and get AD a ton of shots. From there, Nate can come in and get a feel for the game, and then when AD goes to the bench, Nate can put pressure on the defense. Pairing him with low usage guys like Dante Cunningham, Alonzo Gee, and Kendrick Perkins would be a good idea. Pondexter, when he returns, would be a good partner too. If he is on the court with high usage guys, then his greatest asset is wasted and he remains a liability on the defensive end. The only way for Nate to be a net positive is to allow him to do what he does best, and that means putting him on the court with the right guys and getting out of his way.
3. Alvin Gentry Needs To Pick His Battles
High level competitors are wired differently than the rest of us. We can sit back objectively and call a game a sure-fire win or a likely loss, but every professional athlete and coach believes they will win every game they compete in. But for these handful of games, Gentry might have to re-wire his brain and pick his battles wisely. Take the first two games of the season, for instance. They open at Golden State, and then travel to Portland with one of the best transportations ( you can look here for more info ). An objective person would likely put the Pelicans chance at winning the Warriors game at 25-30%, and the Portland game at 65%. But what if Gentry could increase the odds of the second game? Would it be worth sacrificing any chance at winning the first?
Gentry can throw Asik right into the fire on opening night, ride Davis, Gordon, and Anderson for 40 minutes, and maybe, just maybe they can beat the defending champs. But what if you do that, and lose, and then have to head to Portland the next night? Is the small chance that you can start 2-0 worth risking going 0-2? Or do you settle for 1-1? Then, the scenario flips on November 17th and 18th. The Pelicans get Denver at home before going to OKC on the 2nd night of a back to back. In that scenario, you push as hard as you have to for the win on night one, and throw in the towel earlier than usual on night two if you fall behind.
Again, this is easy to say in theory, but its harder to do in practice for NBA coaches. Gregg Popovich has been a master of this over the years, and Gentry has learned from the best. In order to win 8-9 in this stretch, the Pelicans have to win all the games that they "should win" and steal some of the 50/50 one's as well. With limited top end players, Gentry has to maximize those guys in every one of the winnable games, and that might mean holding them back in the matchups against the elite.
Conclusion
The first few games will be rough. The Pelicans have three and a half viable players, and there are gaping holes at point guard and center. If they are lucky, the center position should be back at full strength by the beginning of next month, but they will have to give 30 minutes a night to guys like Nate Robinson and possibly Bo McCaleb until Norris Cole returns. Maybe by the middle of next month, Pondexter can steal some shooting guard minutes and that means Gordon can play some PG. That, plus a small bump in Holiday's minutes, could knock that number down to 15 or 20, but it is still an issue.
Anthony Davis is going to have to mask these issues by being that guy we saw in the Golden State series, and then some, for 15-20 games. Luckily, he got to be that guy in last year's playoffs, and he has been that guy for the entire preseason. He is no longer the shy 19 year old that was afraid of stepping on his teammates toes. He has said as much recently, claiming that this team will only go as far as he takes them. And he is right, and that will be even more true for the first month.
The X-factor will be Nate Robinson, especially for the first few weeks. Jrue Holiday won't be able to both start and finish games, and it would be foolish for Gentry to ask Robinson to play like any of the prior point guards who ran his offenses. Robinson is a gunner, and even though that doesn't fit Gentry's system best, having him play that way gives the Pelicans the best chance to win. It also wouldn't hurt if Darren Erman could work some magic and Ryan Anderson and Eric Gordon seized the opportunity to be 2nd and 3rd options for this stretch the same way that Reggie Jackson and Serge Ibaka stepped up their games when Westbrook went down in 2013.
The situation is not ideal, but it provides an opportunity for a few guys to prove their worth and for AD to show that he is the best player on the planet. Combine that with smart tactical moves by Gentry and his staff, and the Pelicans could survive this first month, and that could set them up to thrive for the remainder of the year.
Got injured physically or psychologically? Contact our Top Personal Injury Attorneys today and get the advice and help you need.